Employee Retention Credit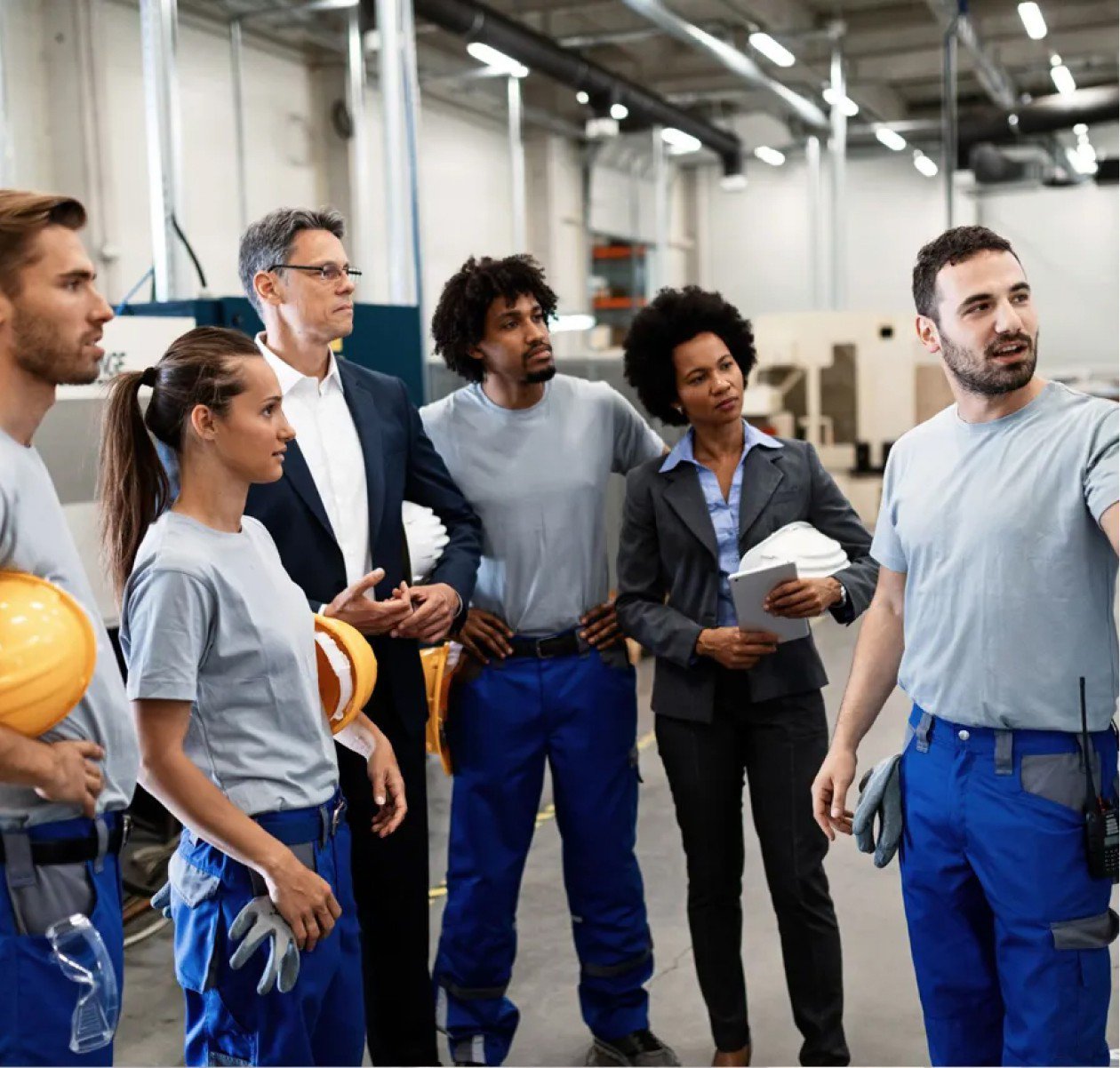 ERC Tax Credits: Maximize Your Business's Employee Retention Credit Claim
Still available through 2024
Was your business impacted by COVID-19? Get qualified for the program today. Details of the program include:
Save time and receive the most you are entitled to
Determine your eligibility in under 10 minutes with a live expert
Experienced CPAs with over 10,000 claims processed
We only earn our fee after you receive your money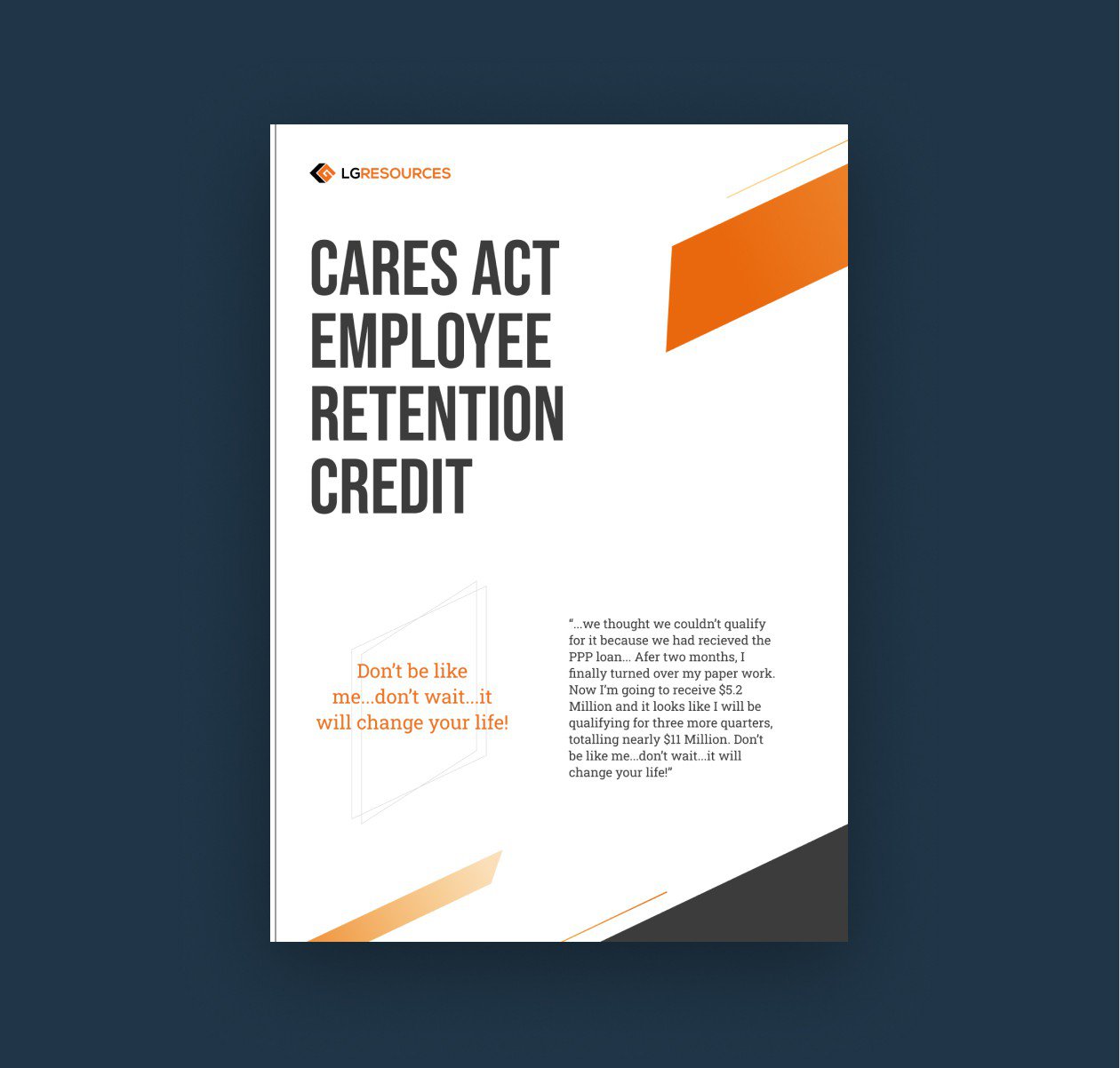 What is the Employee Retention Credit?
Take a deep dive on the how the Employee Retention Credit can help your business with our free e-book!
Our Numbers Speak For Themselves
10,000+
Business Supported
$100M+
Paid Out in Commissions to Referral Partners
60+
LG Resources staff supporting our referral partners
Why ERC Tax Credit Specialists?
The average ERC deal that we process has 25 employees with an average credit amount of $275,000.
Dedicated to ERC
No need to be the guinea pig for your CPA. We average 10-20% more funding than a CPA not familiar with the program.
Maximum Funding
We evaluate your claim in every way possible to ensure we maximize your credit.
Lightning Fast Results
Our streamlined processes allow for faster results, which means faster funding.
Audit Protection Included
If you get audited, we will supply all criteria and assist in responding to the IRS.
ERC Program Specialists
Our team strictly focuses on ERC allowing us to be the experts and resulting in more funding for your business.
Professional Support
Although our process is quick and painless, when you have questions we have answers with a dedicated team of ERC support specialists.
Qualifications For Employee Retention Credit
While the general qualifications for the ERC program seem simple, the interpretation of each qualification is very complex. Our significant experience allows us to ensure we maximize any qualifications that may be available to your company.
Gross Receipts Reduction
Gross receipt reduction criteria is different for 2020 and 2021, but is measured against the current quarter as compared to 2019 pre-COVID amounts.
Full or Partial Suspension of Business Operations
A government authority required partial or full shutdown of your business during 2020 or 2021. This includes your operations being limited by commerce, inability to travel or restrictions of group meetings.
Employee Retention Credit FAQ
Many questions come up during the initial ERC qualification discussion. We've compiled a list of some of the most common questions we hear and their answers below. For further questions, email us at erc@lgresources.com.
What Our Clients Are Saying
"LG Resources screening and training process has significantly reduced the turnover and consistently provides the highest quality of candidates."
Current Client
"The entire process was extremely simple and efficient. Everything was quick and easy and we were able to join a Zoom informational meeting within days."
Bright Beginnings ELC
Chicago Business
"When I heard about the ERC program I reached out to my CPA. 30 minutes later he called and said I didn't qualify. Out of curiosity, I had ERC Specialists see if I qualified. Turns out I received the ERC for 7 of my 9 employees. Highly recommended."
Scott Moore