Become an Employee Retention Credit Broker
Become an ERC Tax Broker Today!
The average ERC deal that we process has 25 employees with an average credit amount of $275,000. Earn 2% commission on all ERC referrals when you partner with LG!
For questions, email us at erc@lgresources.com.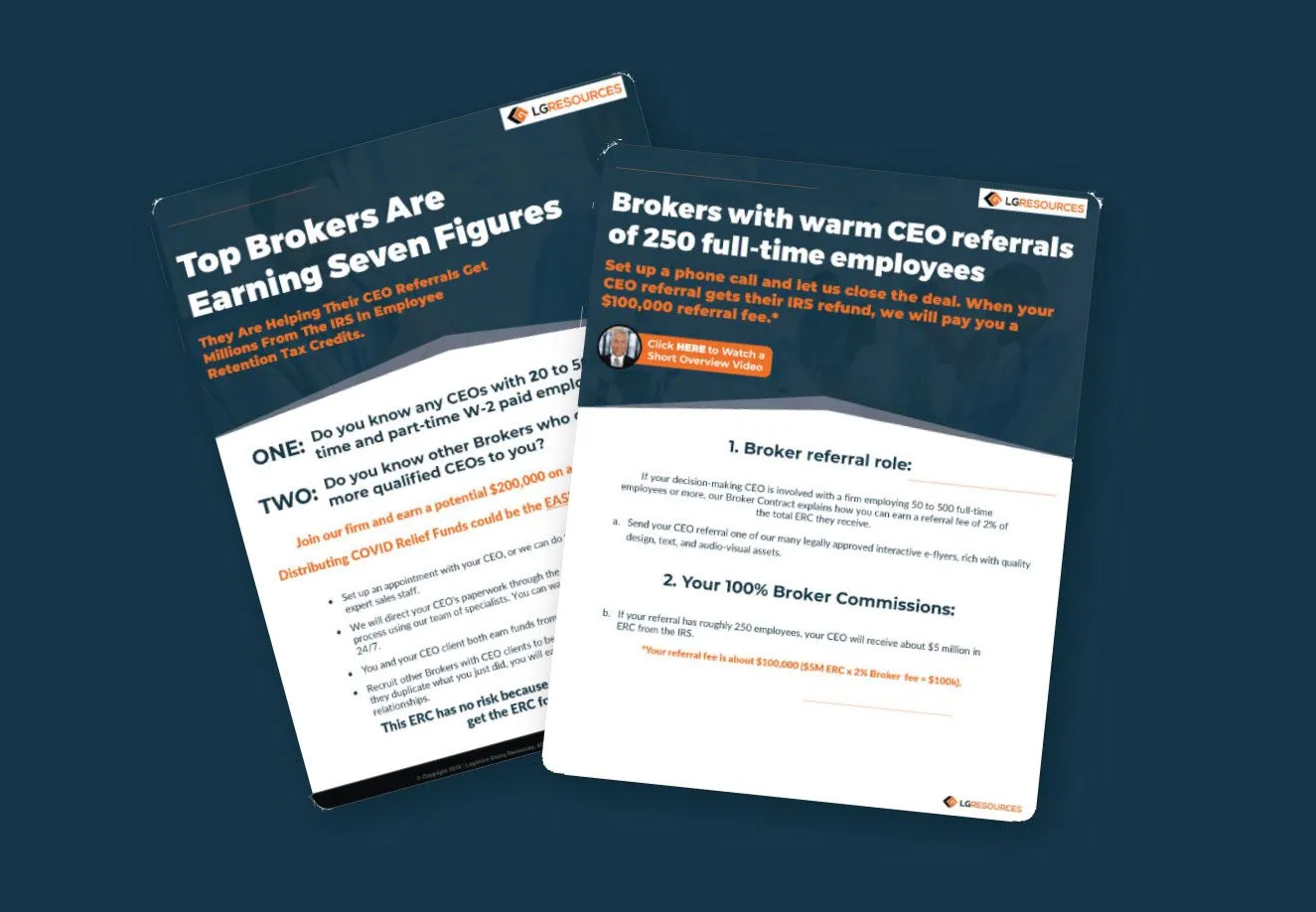 Take These ERC Broker Resources With You
Learn more about becoming an ERC broker with LG. Download both of our FREE E-Books Today!
What You'll Get:
Top Brokers Are Earning 7 Figures

Brokers with Warm CEO Referrals of 250 Full-Time Employees
Become an ERC Broker Today!
Are you ready to take the next step and become an LG ERC broker? Fill out the form below to get the tools you need to make it happen.
How It Works:
Get on the phone with one of our Broker onboarding Specialists.
WGS will get them their Broker Agreement, provide all the material, and outline best practices.
Walk them through the online portal at lgresourceserc.com.
For questions, email us at erc@lgresources.com.