A single platform to measure personality, engagement and satsifaction, and optimize the employee experience based on those insights.
EMPLOYEE EXPERIENCE DRIVES
Businesses don't create value, people do. So to increase business value, we have to focus on our people. Our platform will give you unprecedented insights into who your employees are, what they care about, how engaged or disengaged they are and why, how satisfied they are, and what you can do to boost employee sentiment and fuel employee performance.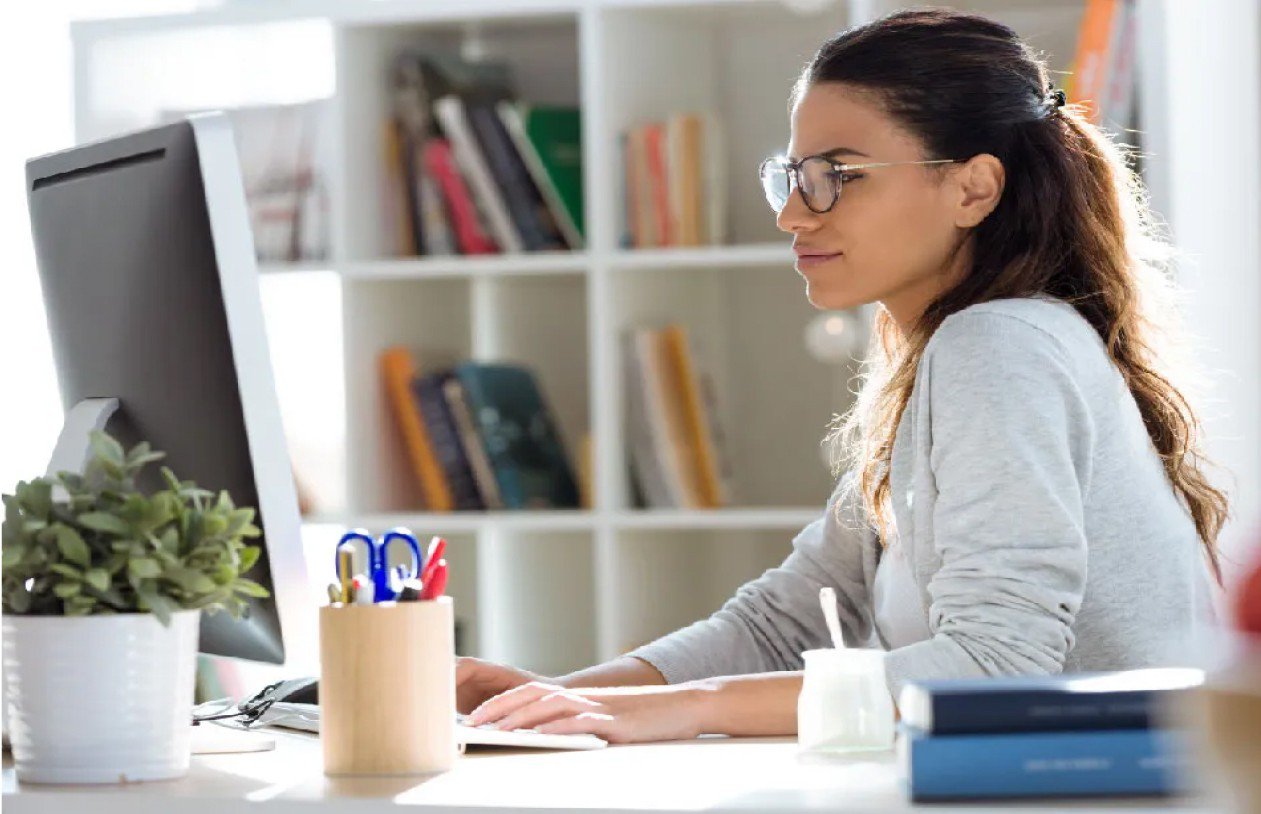 Disengagement
Did you know that up to 79% of workers are disengaged?
GALLUP, 2022
Disengagement is Expensive
According to Gallup, a disengaged employee can cost the company around 34% of their annual salary. Plus, they have:
37% higher absenteeism

18% lower productivity

15% lower profitability
Really Expensive
That means that if you have 250 employees with an average salary of $47k, employee disengagement costs you over $3 million dollars annually.
Want to Know How Engaged Your Employees Are?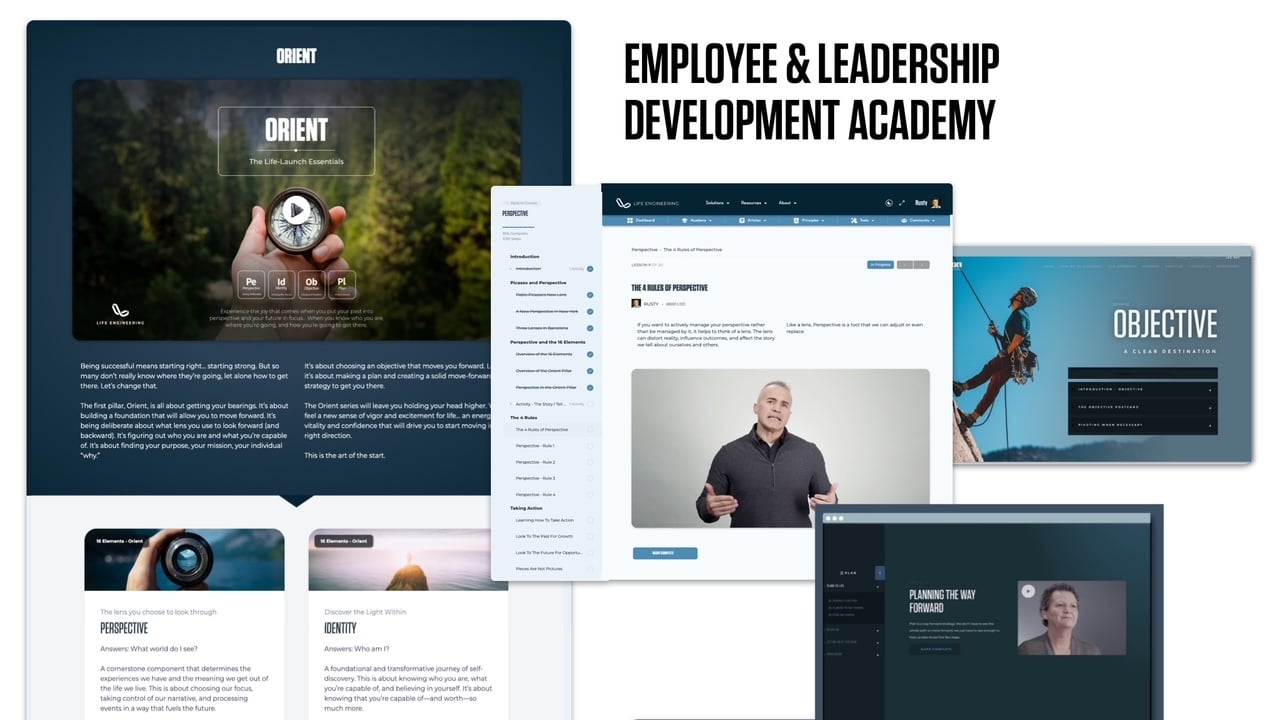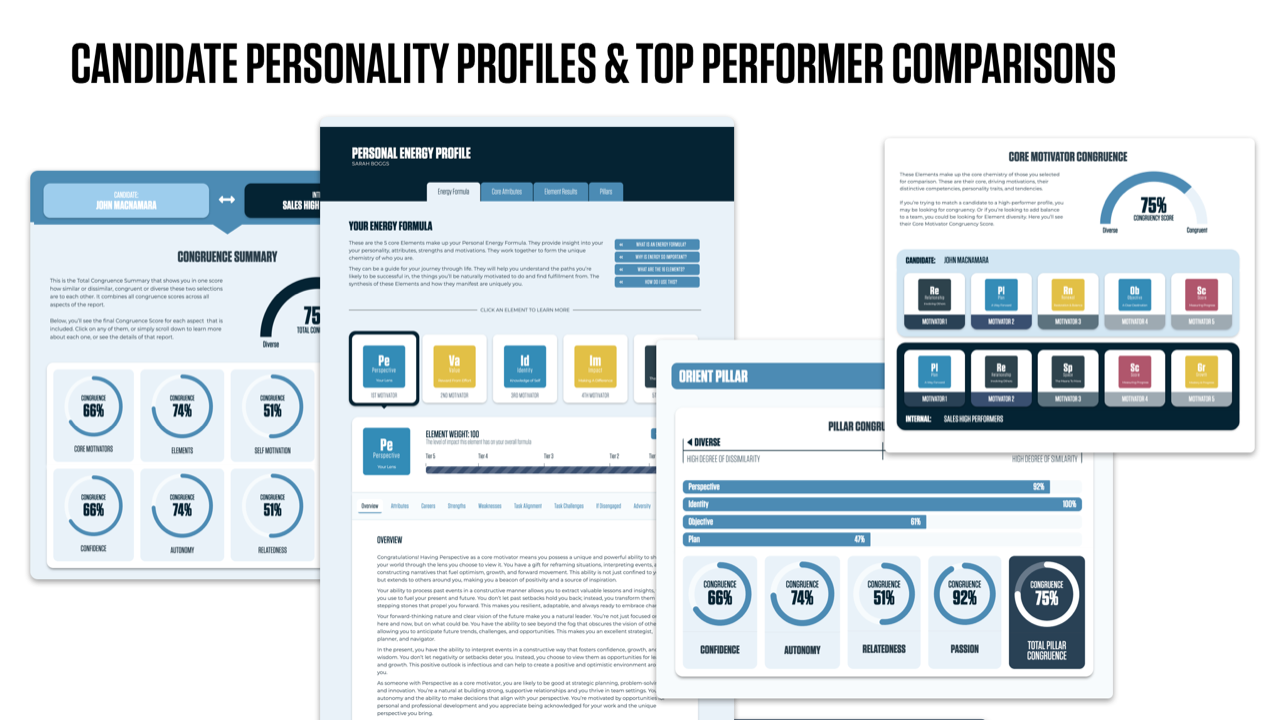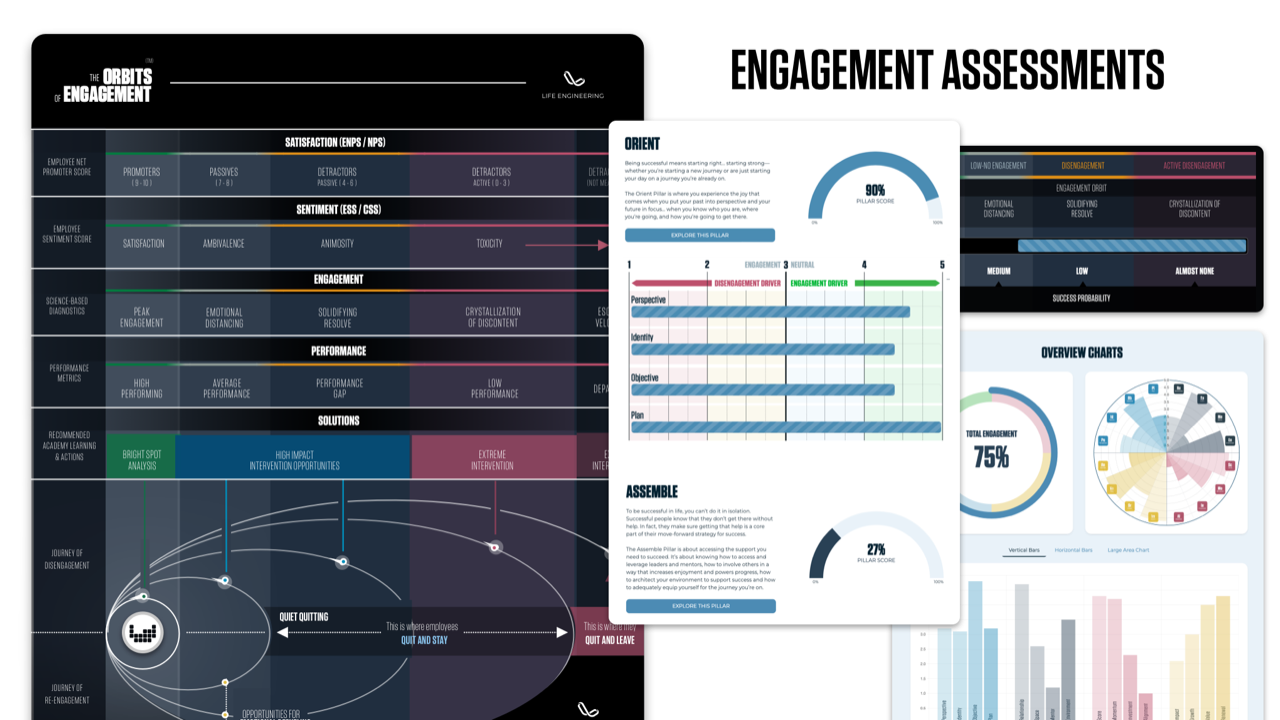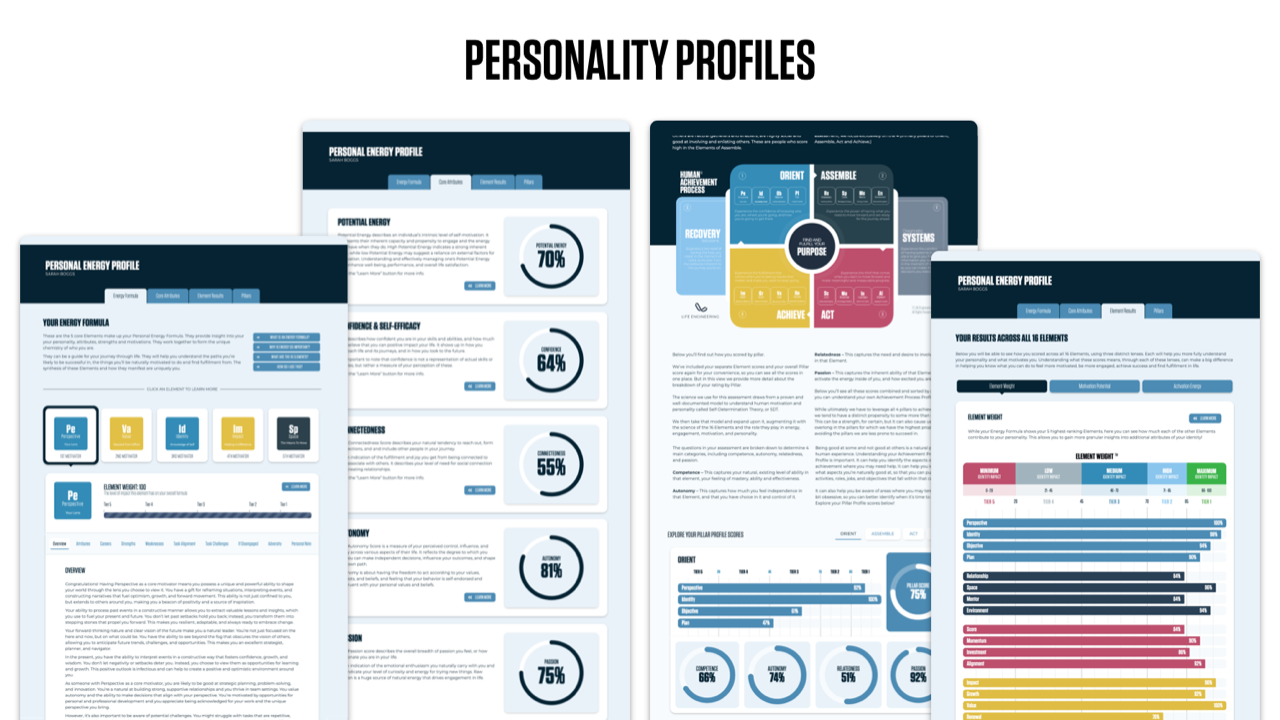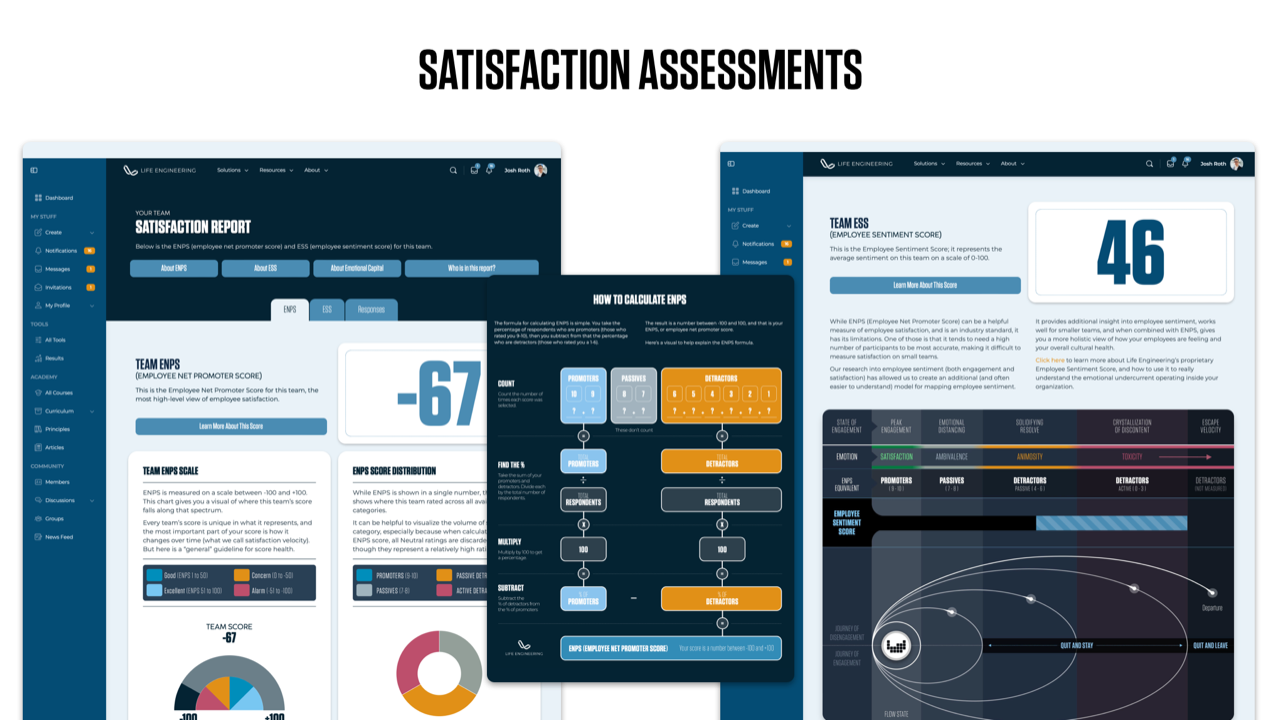 PERSONALITY PROFILES FOR CANDIDATES
Life Engineering candidate personality profiles let you look deep into the qualification of candidates by understanding who they are and what motivates them. You can even compare their profile to a top performer profile, so you're always hiring the candidate with the highest likelihood of success.
PERSONALITY PROFILES FOR EMPLOYEES & LEADERS
Our Personality Profiles give you unprecedented insight into who your employees are and what they care about. Our Composite profiles allow you to identify what they have in common so you can focus on initiatives that have the highest likelihood of impacting the most people.
EMPLOYEE ENGAGEMENT ASSESSMENTS
Our engagement assessment tells you what parts of the organization are disengaged, why they're disengaged, and exactly what you can do to solve for that disengagement. What's more, it connects seamlessly with our personality profiles, so you can know how to prioritize those solutions.
EMPLOYEE SATISFACTION ASSESSMENTS
Our satisfaction assessments (ENPS and ESS) are designed to integrate perfectly with our engagement and personality assessments, giving you a comprehensive view of the emotional undercurrent flowing through your organization.
When you truly understand and engage your workforce
you'll experience...
Boosts in performance & productivity
Across employees, teams and departments
Increased employee lifetime value
More value over the length of their tenure
Increased employee satisfaction
Boosts to employee happiness and wellness
Shorter time-to-productivity
Employees get up and running more quickly
Increased customer satisfaction
Happy employees produce happy customers
Increased tenure
Happy, engaged employees create less turnover
Better market results
Happy employees & customers drive market results
Lower costs
Costs of replacing employees can be redirected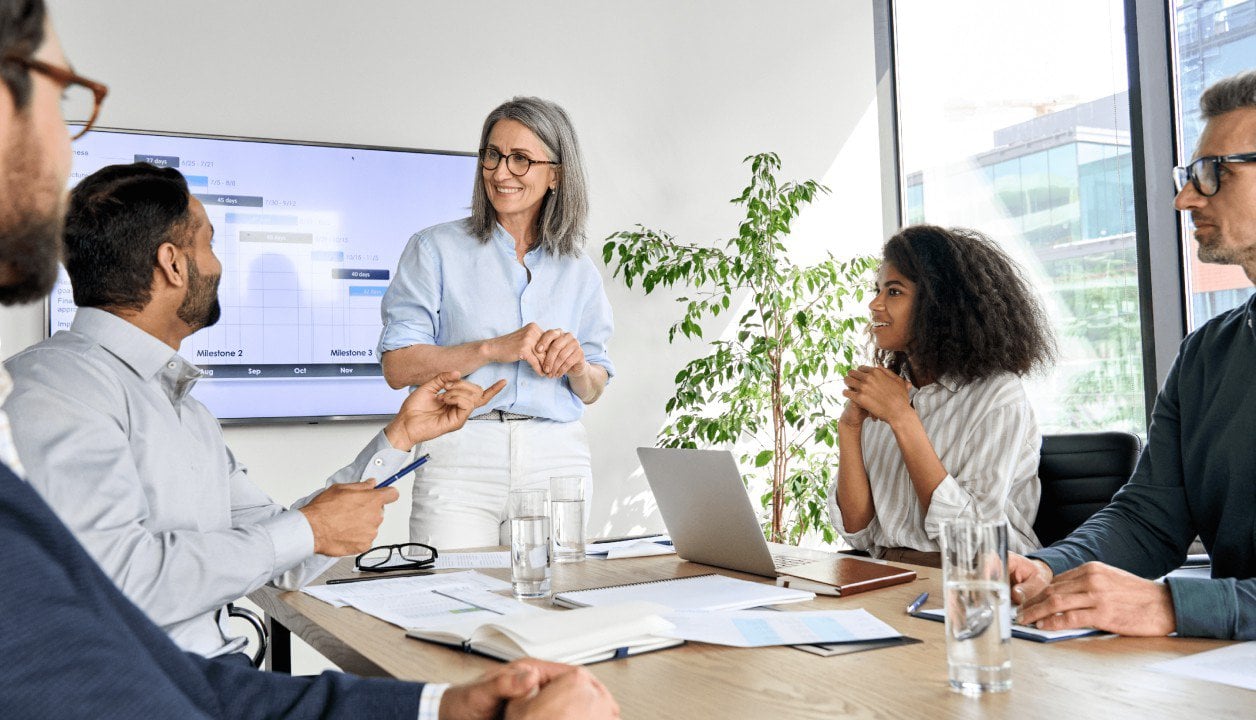 SEE THE DIFFERENCE REAL WORKFORCE INTELLIGENCE CAN DO FOR YOUR ORGANIZATION